Since all of life is all for Jesus, we aim to make disciples who delight in, declare, and display the gospel of Jesus.
We envision a movement of the gospel that renews South Orange County in every dimension—spiritually, relationally, culturally.
To bring glory to God by multiplying disciples who delight in, declare, and display the glorious gospel of God's grace.
DELIGHT
As followers of Jesus, we delight in God as the greatest treasure in the universe. Nothing in this world can satisfy us more than knowing God and experiencing the love he has shown us through Jesus Christ. We find all of our joy and satisfaction in the God who saves. We have been created and redeemed to worship him and delight in his salvation.
Declare
As followers of Jesus, we want to talk about the gospel with Christians and non-Christians in normal, everyday language. We have seen God's kingdom, cross, and grace working powerfully in our lives and want to declare to others what we have seen and heard. Since Jesus is the most important person in our lives, we simply want to tell others about him.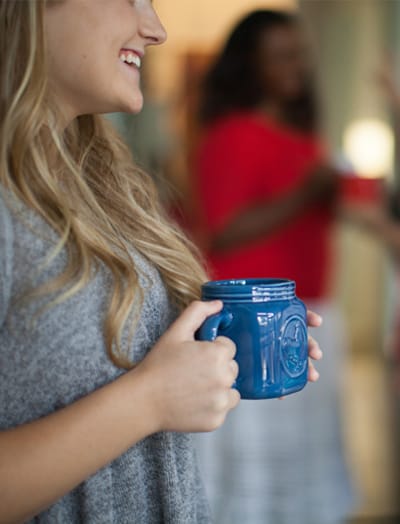 Display
As followers of Jesus, the gospel not only saves us; it changes us to be more like Jesus. As we behold the glory of Jesus and apply God's truth to our lives, we become more like him. God's Spirit leads us in walking by faith, fighting sin, and joyfully obeying his commands. We also display the gospel by serving others the way Jesus would. We'll do this by coming along side the hurting and serving our communities.
The Bible says the church is the manifold wisdom of God on display for all to see (Eph. 3). Since the culture of each local church tells a story about the God we serve, we hope to display the glory, heart, and beauty of God to the world.
With this in mind, we uphold these seven cultural values as a tangible expression of what it means to be a people who know God and desire to make him known. They flow outward from our foundation and starting point: a vibrant relationship with Jesus Christ (Rev. 2:4).
The Glory of God
God alone is worthy of all glory and fame. Not one man or leader, not a group of leaders, not a single church or church movement. God is not a means to an end—he is the means and the end. (Isa 60:21; Hab 2:14; Rom 11:36; 1 Cor 10:31)
Biblical Literacy

Since Christians are formed, grown, and shaped by God's Word, biblical literacy is key to spiritual health and growth. Together, we will learn how to read and understand the Scriptures and discern the gospel thread throughout. (Psa 19:7-11; Acts 17:11; 2 Tim 3:16; Heb 4:12)
THE GOSPEL aS OUR CENTER 

The Christian never graduates from the gospel. It is the pinnacle of God's redemptive work, the center of the Bible's story, and the message of our faith. It is God's power not only for unbelievers but believers as well. (Rom 1:16; 1 Cor 15:3; Col 1:16, 2:6-7; Gal 2:14)
SERIOUS Joy
God's glory and our joy are not at odds; in fact, God's glory is magnified when we treasure him above all things. This joy overflows in love and endures through sorrow. We labor to see and savor the glory and beauty of Jesus Christ in all things and spread that joy to each other and the world. (Psa 16:11; Mat 13:44; Jhn 15:11; 2 Cor 1:24)
Authentic Community
Jesus not only saves us as individuals, he saves us into a new community of grace. We will  fight the impulse for secluded individualism in favor of the authentic community the gospel calls us to—welcoming, loving, honoring, and serving one another. (1 Cor 12; James 5:13-16; Heb 10:24-25)
Prayerful Dependence
We are completely dependent on God through humility and prayer. We seek to carry out the mission of Jesus with the same resource with which Jesus carried out his mission: the empowering presence of God the Holy Spirit. (Psa 85:6-7; Jhn 3:6-8, 15:26; 1 Th 5:19)
Renewal & Restoration
The gospel is on the move. God is at work through the gospel to heal and renew our weary and broken world. It transforms not only our lives spiritually, but our church relationally and our communities culturally. Followers of Jesus join in his mission and become agents of gospel renewal in every sphere of life, bringing glory to God in their homes, their community, and the world. (Jer 29:7; Mat 28:19-20; Eph 3:9-11; Eph 5:8)
9:30am Sundays
We currently meet at Stonecreek:
30161 Avenida De Las Banderas
Rancho Santa Margarita, CA 92688
(Park at the rear entrance)
Come as you are. Everyone is welcome.